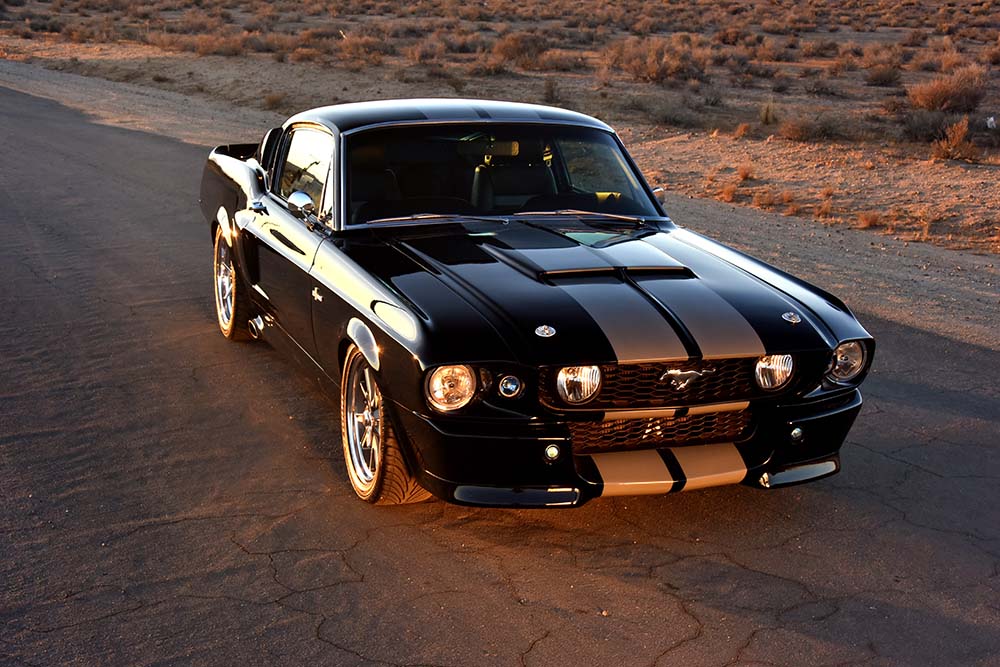 Imagine a stunning and flawless classic Mustang exterior with the most modern technology underneath including a race suspension, disc brakes, air conditioning, premium audio, and more. Big Daddy's Motor Cars uses only U. S. manufactured 1964 – 1970 Mustang shells providing a classic look that's brand new. You can purchase a specially designed Big Daddy's Mustang, we can build the Mustang of your dreams from the ground up, or we can revive the one that sitting in your garage.
Design meets Desire
Contact us to learn more.
When design meets desire … it doesn't get any better. Our Mustangs will raise your pulse with their power, turn heads with classic styling and paint perfection, and give you the confidence of driving a classic with the reliability of a modernized vehicle built to drive … and drive hard. We don't build cars to show, we build cars to Go!! Each car is meticulously hand crafted at our California facility to uncompromising standards and unique specifications. Modern features include fuel injection, rack and pinion steering, race-proven suspension, over-sized disc brakes, modern electronics, and much more. Rise above the rest with one of our jaw dropping, head turning signature black Mustangs and their unique designs that have won shows and numerous awards and continues to do so. The reaction you will experience in others … will blow your mind!
Featured Interview
Salem Roadster Show 2019
Rides Done Right interview with the Directors Choice